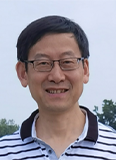 Prof. Kun Yang
Member of Academia Europaea (MAE), IEEE Fellow, IET Fellow
University of Essex
Professor Kun Yang is a Member of Academia Europaea (MAE), a Fellow of IEEE, a Fellow of IET (Institute of Engineering and Technology), a Fellow of BCS (British Computing Society) and a Distinguished Member (DM) of ACM.
He received my PhD degree from University College London (UCL) in the area of communication networks and services. After 3 years' post-doc research in the Department of EEE at UCL working on EU research projects such as FAIN (Future Active IP Networks), MANTRIP and CONTEXT, he moved to University of Essex at 2003 to become an academic staff. Now he is a Chair Professor in the School of Computer Science and Electronic Engineering (CSEE), University of Essex, leading the Network Convergence Laboratory (NCL).
His current research activities are focused on advancing new technologies related to communication and network systems, and on the fundamentals underlying them, including communication theory, algorithms, network science, machine learning and edge intelligence. In particular he is interested in energy aspects of future communication systems such as 6G, promoting energy self-sustainability via both energy efficiency (green communications and networking) and energy harvesting (wireless charging).
He has published 300+ technical papers and 2 monographs in the above areas. He has been managing research projects funded by various sources such as UK EPSRC, EU FP7/H2020 and industries (e.g., British Telecom). He coordinated one EU FP7 research project (EVANS). I have been a Judge of GSMA Global Mobile Awards (MWC-Barcelona) since 2019 and a member of UK EPSRC Peer Review College since 2008. I serve on editorial boards of both IEEE journals (e.g., IEEE TNSE, ComMag, WCL) and non-IEEE journals (e.g., Deputy EiC of IET Smart Cities). He has been actively organizing international conferences/symposia/workshops, such as IEEE ComSoc flagship conference Globecom. He is a Distinguished Lecturer of IEEE ComSoc (2020-2021).
Title: 6G Mobile Communication Networks Enabled by Data-driven Machine Learning
Abstract: With 5G mobile communication systems being commercialized and deployed worldwide, research into next-generation communication systems (i.e., 6G) has started since 2019. Computational intelligence, as represented by data-driven machine learning (ML) techniques, is essential for 6G to deliver its promises of being faster, greener and smarter. This talk starts with a brief introduction of 6G mobile communication systems, and then looks into how artificial intelligence (AI) and ML come into play in 6G from different perspectives. It covers new trends in 6G communication research such as data-driven communication system design, semantic communications, digital twin networks (DTN), and ISAC (Integrated Sensing and Communication), all from the perspective of how data-driven ML plays a role in advancing modern communication systems.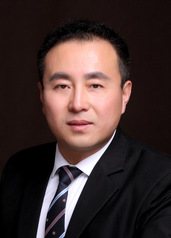 Prof. Guangjie Han
IEEE Fellow, IET/IEE Fellow, AAIA Fellow
Hohai University
Guangjie Han (Fellow, IEEE) is currently a Professor with the Department of Internet of Things Engineering, Hohai University, Changzhou, China. He received his Ph.D. degree from Northeastern University, Shenyang, China, in 2004. In February 2008, he finished his work as a Postdoctoral Researcher with the Department of Computer Science, Chonnam National University, Gwangju, Korea. From October 2010 to October 2011, he was a Visiting Research Scholar with Osaka University, Suita, Japan. From January 2017 to February 2017, he was a Visiting Professor with City University of Hong Kong, China. From July 2017 to July 2020, he was a Distinguished Professor with Dalian University of Technology, China. His current research interests include Internet of Things, Industrial Internet, Machine Learning and Artificial Intelligence, Mobile Computing, Security and Privacy. Dr. Han has over 500 peer-reviewed journal and conference papers, in addition to 160 granted and pending patents. Currently, his H-index is 59 and i10-index is 249 in Google Citation (Google Scholar). The total citation count of his papers raises above 12900+ times.
Dr. Han is a Fellow of the UK Institution of Engineering and Technology (FIET). He has served on the Editorial Boards of up to 10 international journals, including the IEEE Systems, IEEE/CCA JAS, IEEE Network, etc. He has guest-edited several special issues in IEEE Journals and Magazines, including the IEEE JSAC, IEEE Communications, IEEE Wireless Communications, IEEE Transactions on Industrial Informatics, Computer Networks, etc. Dr. Han has also served as chair of organizing and technical committees in many international conferences.He has been awarded 2020 IEEE Systems Journal Annual Best Paper Award and the 2017-2019 IEEE ACCESS Outstanding Associate Editor Award. He is a Fellow of IEEE.
Title: Multi-Dimensional Dynamic Trust Management Mechanism in Underwater Acoustic Sensor Networks
Abstract: The underwater acoustic sensor network (UASN) is the core module to realize the "smart ocean". At present, the UASN has not yet fully played its role in the complex water environment. The fundamental reason lies in the lack of effective methods to ensure network security and reliable data transmission. This report mainly introduces the team's research work on the trust management mechanism of UASNs. The main research contents include: 1) Intrusion detection algorithm based on energy consumption prediction model; 2) Multi-dimensional trust calculation algorithm based on fuzzy theory; 3) Trust evaluation algorithm based on cloud theory; 4) Trust cloud migration mechanism based on AUV; 5) Trust update mechanism based on reinforcement learning; 6) Anomaly-resilient trust model based on isolation forest. The research results have important theoretical value and practical significance for exploring the security technology and application of UASNs.